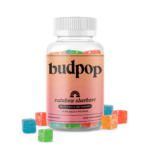 Delta-9 + Live Resin Gummies
$

99.95

—

or subscribe and save

25%
Delta-9 + Live Resin Gummies
$99.95 — or subscribe and save 25%
30 Gummy Cubes per Bottle

Contains Hemp-derived Delta 9 THC & Live Resin Distillate

15mg THC per Gummy Cube

450mg THC per Bottle

100% Natural, Vegan-friendly Ingredients

Assorted Natural Fruit Flavors

Farm Bill Compliant

Made in the USA
*** We do not ship to the following states: Arizona, Arkansas, California, Colorado, Delaware, Idaho, Iowa, Mississippi, Montana, Rhode Island, and Utah. ***
Description


About D9 + Live Resin Gummies

If you're looking for higher potency in your Delta 9 THC (D9 or THC) experience, look no further than our D9 + Live Resin Gummy Cubes! These sweet treats are our most powerful edibles yet! That's because, in addition to stimulating euphoria-inducing Delta 9 THC, they also contain Live Resin, an explosive full spectrum extract rich in cannabinoids and terpenes. Unlike other extracts, Live Resin is obtained from hemp flower flash-frozen immediately after harvest to lock in peak freshness and maximum levels of cannabinoids and terpenes. 

Combining Live Resin with D9 in our delicious gummies lets you enjoy supercharged euphoria in an amazingly flavorful bite. This stimulating blend delivers a complete hemp experience with long-lasting benefits. Perfect for the days when you need extra drive or cerebral stimulation to spark your creativity, each gummy contains a consistent amount of Delta 9 THC and Live Resin for a reliable experience every time.

We make our D9 + Live Resin Gummies using premium, USA-grown, Farm Bill compliant hemp. Our cruelty-free recipe replaces animal gelatin with apple pectin, making them vegan-friendly and suitable for all dietary preferences. The delicious taste and rich flavor of these gummies come from a combination of Live Resin and natural flavors, along with the natural color from fruit and vegetable extracts. When you're looking to break through a creative block or put some extra pep in your step, try our D9 + Live Resin Gummies!

D9 + Live Resin Gummies Ingredients

Delta 9 THC: Our hemp-derived Delta 9 THC delivers famous cerebral and creative stimulation, perfect for elevating your mood and shifting your perspective.
Full Spectrum Live Resin Extract: We extract our flavorful and potent Live Resin from freshly harvested hemp flower that's flash-frozen immediately after harvest. This process preserves peak levels of cannabinoids and terpenes and delivers a full spectrum experience that's more pristine and flavorful — more terpenes mean tastier gummies!
Apple Pectin: Our cruelty-free recipe is vegan-friendly, replacing animal-based gelatin with apple pectin to give our gummies their great texture.
Other Ingredients: Light corn syrup (corn syrup, salt, vanilla), cane sugar, water, citric acid, natural flavors, fruit and vegetable extract (for color), MCT oil.

Dosage Guidelines for D9 + Live Resin Gummies

We recommend taking one D9 + Live Resin Gummy Cube daily or as needed. If you're new to Delta 9 or Live Resin, we recommend you take it slow and start with half a gummy. See how you feel and gradually elevate your dosage until you reach an amount that satisfies your needs. 

Benefits

Our D9 + Live Resin Gummy Cubes deliver many benefits for consumers to enjoy. You won't just benefit from the effects of our gummies, but you'll find a lot of utility in their form factor as well.

Some of the ways our gummies can help make your life whole include: 

Creative Stimulation: Get your creative juices flowing and unlock your inner artist with the cerebral sensations of our potent Live Resin and Delta 9 THC blend.
Flavorful & Potent: Live Resin gives these gummies a boost of deep natural flavor thanks to maximum terpenes. This same extract also delivers potent full spectrum benefits for a more powerful experience.
Smoke-Free Alternative: Our gummies are one of the more discreet ways to experience the many benefits of Live Resin and THC without any acrid smoke smells or potential lung irritation. Just pop a gummy in your mouth, chew, and swallow — that's it! 
Fast-Acting & Long-Lasting: Start enjoying the benefits of our delicious D9 + Live Resin Gummies in just 45-60 minutes after consumption. Expect to receive up to 8 hours of uplifting and invigorating effects.
Discreet & Convenient: These small, chewy candies are perfect for on-the-go consumption so that you can enjoy them anytime, anywhere.

FAQ About D9 + Live Resin Gummies

What's the difference between Live Resin and Delta 9?

Live Resin is a full spectrum extract with the complete profile of various beneficial compounds in the hemp plant. Delta 9 THC is a single cannabinoid that is isolated from the other compounds in the hemp plant and delivers strong, powerful euphoria.

What do Live Resin + THC Gummies feel like?

Live Resin + THC Gummies feel stimulating and uplifting. Fans of Live Resin enjoy the stress-melting benefits & supercharged burst of creativity and euphoria that these gummies deliver.

How many Live Resin + THC Gummies can I eat?

The recommended serving size is usually one gummy daily or as needed. However, if you are new to Live Resin or THC, we suggest starting with half a gummy and waiting to see how you feel. Always consume responsibly and avoid overindulging. For best results, be aware of your personal limits and stay within them.

Are Live Resin + THC Gummies legal?

Yes, our Live Resin + THC Gummies are 100% federally legal and fully Farm Bill compliant. The Farm Bill stipulates that all hemp-derived products must come from hemp plants and contain no more than 0.3% Delta 9 THC. 
Product
Ratings & Reviews
Here's what customers think about Delta-9 + Live Resin Gummies:
Good stuff
Good stuff and good for you! Very happy with Budpop products.
Delta-9 + Live Resin Gummies
Great product
Great product works well great to have on hand
Smooth High and Relax
Smooth High, Anxiety Gone, and Relaxation! Some of the best sleep on these too! Also, orgasms are ultra intense too.