What is CBD?
Cannabidiol, otherwise known as CBD, is extracted from the popular Cannabis Sativa plant. CBD contains little to no psychoactive compounds when compared to tetrahydrocannabinol, or THC.
The Cannabis Sativa plant contains roughly 80 compounds known as cannabinoids. CBD is extracted from the hemp plant and offers many benefits, but it does not provide a "high" on its own.
Pure CBD products have zero additive compounds, and there has been no indication of public health issues linked to its use. Furthermore, CBD comes in multiple delivery methods, so you can use it in oil tinctures, gummies, and flowers.
The health advantages of CBD are currently being studied. However, it is widely recognized for its ability to support an enlightened mood, and ease discomfort.
What Are The Different Types Of CBD Products Available Online?
Before trying out CBD, you should know what your options are. CBD products are available in three different forms, which include: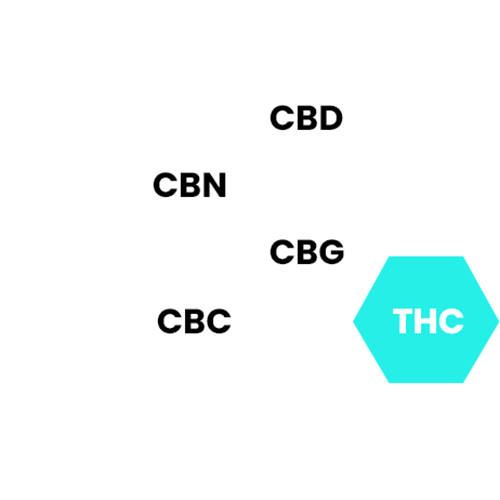 FULL SPECTRUM (Whole Plant)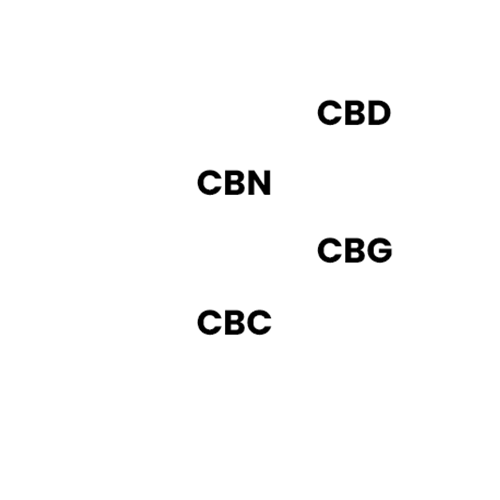 BROAD SPECTRUM (Whole Plant Minus THC)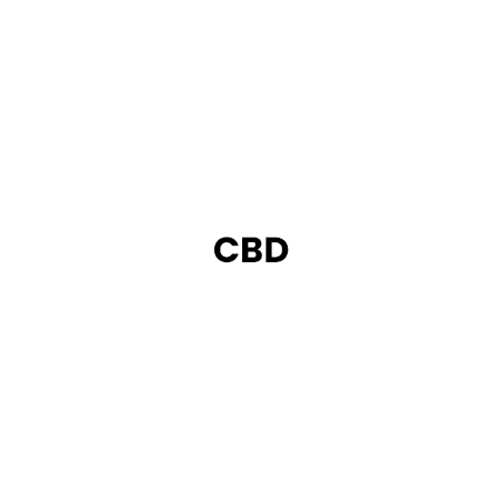 Full-Spectrum CBD
Full-spectrum CBD contains THC compounds (up to 0.3%) and other components found in the hemp plant. Full-spectrum CBD may also include other compounds such as proteins, fatty acids, fiber, chlorophyll, and terpenes.
Since full-spectrum CBD contains most compounds found in the hemp plant, it may produce more potent effects than pure CBD isolate. This is what is known as "the entourage effect", or when all of the components of the hemp plant work synergistically to produce a greater effect. It is also thought that full-spectrum CBD may be more beneficial to the body than its counterparts due to the number of active cannabis compounds present.
Broad-Spectrum CBD
Broad-spectrum CBD contains various cannabis compounds and no THC. The main difference between full-spectrum CBD and broad-spectrum CBD is the amount of THC present. While both products contain several components from the hemp plant, broad-spectrum CBD does not typically have any THC. 
Furthermore, broad-spectrum CBD is known to produce heightened effects because it contains additional compounds that work together.
Overall, broad-spectrum CBD produces a gentle high feel and offers numerous health benefits such as supporting more restful sleep, and lessening discomfort.
CBD Isolate
CBD isolates are free of THC content and any other compounds found in the hemp plant. The only component you will find is pure CBD. Furthermore, CBD isolates do not produce the entourage effect, and most are free of flavors and odors.
This type of CBD is also a good option for those who do not want to ingest any form of THC. However, while CBD isolate may provide the body with several health benefits, it may not be as effective as other types, such as full-spectrum CBD.
Buy CBD Products For Sale
There are a variety of CBD products available for customers to choose from based on their preferred ingestion method. We, at BudPop, offer CBD gummies, oil tinctures, and flowers. 
CBD Flowers: Buy Premium Hemp Flower Strains
Cannabis plants are either classified as marijuana or hemp, and they are distinguished from one another based on their THC content. While marijuana is high in THC, hemp is low in it but high in CBD. As a result, CBD flowers are sourced from the mature buds of the hemp plant. 
THC is the psychoactive ingredient in cannabis that creates the general "high" feeling. Since hemp contains only trace amounts of this compound, CBD flower will not make you high. However, since CBD flowers are full-spectrum, meaning you will get all the naturally occurring cannabis compounds, you will get the entourage effect for a heightened experience.
Furthermore, you can ingest these flowers in a variety of ways, making them extremely versatile. You can smoke them, vape them, or grind them down to make into edibles.
At BudPop, we offer two strains of CBD flowers — Sour Diesel and Northern Lights.
CBD Gummies: Strongest CBD Infused Vegan Gummies
Gummies are one of the most enjoyable ways to consume CBD. Cannabidiol gummies usually come in the shape of cubes, fruits, or bears. Most CBD users prefer gummies because they come pre-dosed and individually packed with CBD and other cannabis plant extracts, making them discreet and portable.
Our CBD gummies at BudPop contain a variety of fruit flavors, such as orange, watermelon, and mixed berry. Each gummy variant we offer is specially formulated to help manage a specific issue. For example, we have gummies tailored to recovery and pain relief, ones to promote calm, another to help you sleep, and even a full-spectrum option to help manage a variety of ailments. 
With CBD gummies, it is important to remember that their effects are slower to kick in due to the fact they have to pass through the digestive system before being absorbed. However, although they take more time, the effects generally last longer when compared to smoking or vaping flowers. In general, you can expect to feel the effects after 30-45 minutes, and they can last up to six or eight hours.
CBD Tinctures: Full-Spectrum Hemp Oil & Drops
CBD oils, also known as tinctures, usually consist of CBD extract from the hemp plant mixed with a carrier oil. At BudPop, we use coconut oil to formulate our CBD tinctures, which come with a variety of benefits. 
CBD tinctures come in a pre-measured glass dropper bottle to make dosing simple and straightforward. Since they are administered sublingually, or under the tongue, they are quickly absorbed by the body. As a result, you will feel the effects pretty quickly. However, you can also add the tincture to food or drinks, but it will take longer to kick in this way.
At BudPop, we offer a Natural CBD Tincture or a Peppermint-flavored CBD Tincture. While the Natural variant is best for mixing in food or drinks, the Peppermint option offers a tastier experience and makes absorbing it under the tongue more pleasant.
What Are the Benefits of CBD Products?
CBD products come with a slew of benefits, including relief from pain, anxiety, and stress, among others. CBD works in the body by interacting with its endocannabinoid system, which helps the body control several functions, such as appetite, pain relief, and sleep, and trigger specific immune responses. 
The endocannabinoid system has two receptors — CB1 and CB2 — and while THC binds to these to produce its signature "high" effect, experts are not quite sure how CBD responds to it. However, it is thought that CBD simply prevents the breakdown of endocannabinoids, supporting the system and offering beneficial effects.
According to several studies, CBD has shown promising results in managing various ailments, and has many calming properties.
Other benefits of using CBD include more restful sleep,  feelings of enthusiasm, and increased productivity among many others.
How Do You Know If the CBD Product Is Good?
You can use several criteria to tell whether or not a CBD product is safe and genuine. First, the product should come with a Certificate of Analysis (COA), which contains the third-party lab test results, verifying safety, potency, and purity of the product.
At BudPop, we subject all of our products to independent lab testing to ensure their safety. You can check out our Certificates of Analysis here.
In determining a genuine CBD product, you should also look at the hemp source, since CBD is derived from the hemp plant. Hemp grown in the U.S. is subjected to strict rules and regulations, so you know it is safe. You should also ensure the product contains only natural ingredients and less than the legally permitted 0.3% THC.
We source the hemp for our products from farms in Nevada, which is known for producing some of the best hemp in the U.S. You can also trust our ingredients to be safe, containing natural ingredients and very little THC.
With the passing of the 2018 U.S. Farm Bill, all hemp-derived CBD products containing less than 0.3% THC became federally legal and determined safe to use. As a result, anyone can now purchase CBD products online legally.
Unlike many other natural remedies, CBD has several noticeable benefits. However, you should note that CBD is entirely different from THC and does not produce "high" feelings.
On the other hand, CBD does a great job of creating a subtle sense of calm and relaxation. Overall, CBD can create both a relaxing and stimulating experience, along with providing you with feelings of relief.

First, you should note that there are no general rules on the amount of CBD you can consume in a day. The dosage rate depends on certain factors such as CBD concentration, body weight, and others.
The best way to get a suitable dosage is to assess your sensitivity to CBD and consider individual factors such as your overall health and weight. Furthermore, the symptoms you are trying to alleviate are essential factors to think about as well.
At BudPop, we indicate the proper dose you should take right on the product label. However, it is best to start with low doses if you are taking this product for the first time. You can increase the dosage with time as your body gets accustomed. Furthermore, if you have any underlying health issues, it is best to consult your doctor to know what dosage and product will be best for you.