About Delta 8 THC Tinctures?
The demand for delta 8 oil has been growing exponentially over the past year. This form of THC oil has gone viral for its physical and psychoactive effects, and consumers can't get enough.
Delta-8 THC is a naturally occurring cannabinoid found and extracted from the hemp plant. It's relatively new and has milder effects than delta-9 THC. Reports show that delta-8 THC calms users, giving them a euphoric feeling and helping individuals wind down.
Delta-8 THC can be infused into different products like delta-8 flowers, vapes, cartridges, and gummies. Furthermore, delta-8 THC oil is very dynamic as companies produce it at different potency levels.
The 2018 farm bill states hemp products are legal as long as they include less than 0.3% THC in dry weight volume. To that effect, companies that manufacture delta-8 oil ensure that the THC level does not exceed 0.3%.
Always ensure to read the product's label to know the exact ingredients used in making the tincture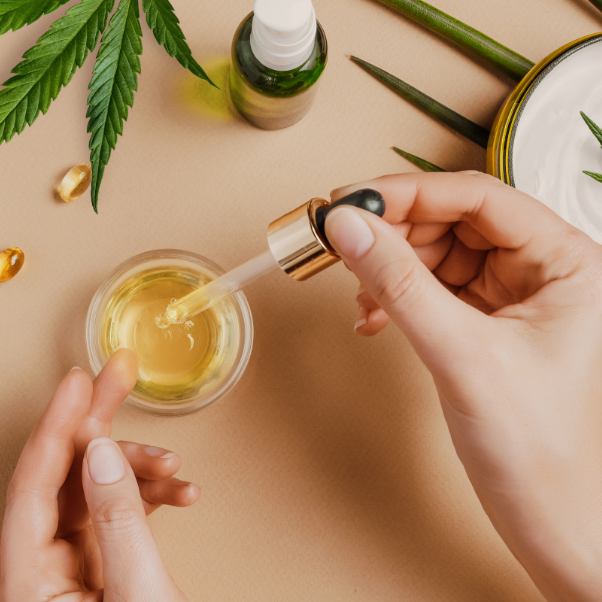 Delta 8 Tinctures By BudPop
At BudPop, we carry a range of various delta-8 products. At the moment, we carry two flavors of delta-8 tinctures. They are:
Natural Delta 8 Tincture
We manufacture all of our Natural delta-8 tinctures with natural and potent ingredients. The flavor is plain with no additives or preservatives. Furthermore, it's non-GMO, made with no animal gelatin.
At, BudPop we partner with vetted local farmers in Nevada to source our naturally grown hemp. In doing so, we are able to greatly reduce the possibility of having contaminants in our products due to pesticides. We always ensure all of our products are tested by licensed third-party labs to ensure the quality and purity of the hemp.
The ingredients used in producing our delta-8 THC oil are generally safe and well-known. Some of the ingredients used in our tinctures are coconut oil, sucralose, 0.3% THC, and natural terpenes.
Peppermint Delta-8 THC Tincture
Like our natural delta-8 tincture, the peppermint flavored oil is equally as potent with a splash of mint. We extract all of our oils using CO2, which removes hemp impurities before production.
We test all of our products in third-party labs and publish the testing results on our website. With this, users can consume products with the knowledge of the ingredients used in their production. Furthermore, this aids buying decisions and sets the company up as a transparent brand with users' safety at heart.
Our Peppermint delta-8 tincture is potent and may induce euphoric effects. Use the dropper to ingest the oil underneath your tongue, as its effects will occur faster this way. That aside, the minty flavor adds to the user's experience with delta-8 THC.
We offer free shipping for residents within the USA. Orders are usually processed within 24-28 hours after purchasing the delta-8 oil.
What Are the Benefits & Side Effects of Delta 8 THC Tinctures?
Delta-8 can have several benefits along with a few potential side effects. Although delta-8 oil is derived from the hemp plant, it can still produce potent effects. However, the effect of delta-8 THC oil is much more mild than delta-9. Delta-8 tincture oil can help users relax after a tasking day. .
Some common side effects of delta-8 oil may include red eyes and dry mouth. Also, some users show signs of paranoia and react slowly to things after consuming delta-8 oil. Rest assured, if you start with a smaller dosage, you may reduce your chances of experiencing any severe side effects.
Delta-8 Oil: Full Spectrum, Broad Spectrum & Isolate
People consume delta-8 THC oil for different reasons. If you're not used to its effects, you're likely to feel the impacts in a significant way. Knowing how a heightened effect feels for unsuspecting users, brands produce delta-8 THC oil in different potency levels and types.
Normally CBD oil comes in full-spectrum, broad-spectrum, and isolate, varieties. Delta-8, however, only comes in as a full spectrum extract.
A full-spectrum delta-8 THC oil contains many components found in the hemp plant. The beauty of the full-spectrum delta-8 THC oil is all the compounds work together to achieve the entourage effect.
The entourage effect allows you to reap the benefits of full-spectrum delta-8 THC than taking the components individually. These components are flavonoids, terpenes, and cannabinoids.
So, if you seek to experience the full benefits of hemp, the full-spectrum delta-8 THC oil from BudPop is the ideal product for that.
On the contrary, broad-spectrum CBD has all the cannabinoids in the hemp plant minus the THC. Companies remove the THC during CO2 extraction, leaving flavonoids, terpenes, and other cannabinoids.
Since the product does not contain THC, users will not experience any psychoactive effects. On the other hand, the user may benefit from the other cannabinoids in the product.
Isolate contains no form of cannabinoids or components other than CBD. While extracting from the hemp plant, terpenes and flavonoids are sieved out, leaving just CBD. It's the cleanest form of cannabinoids and flavorless.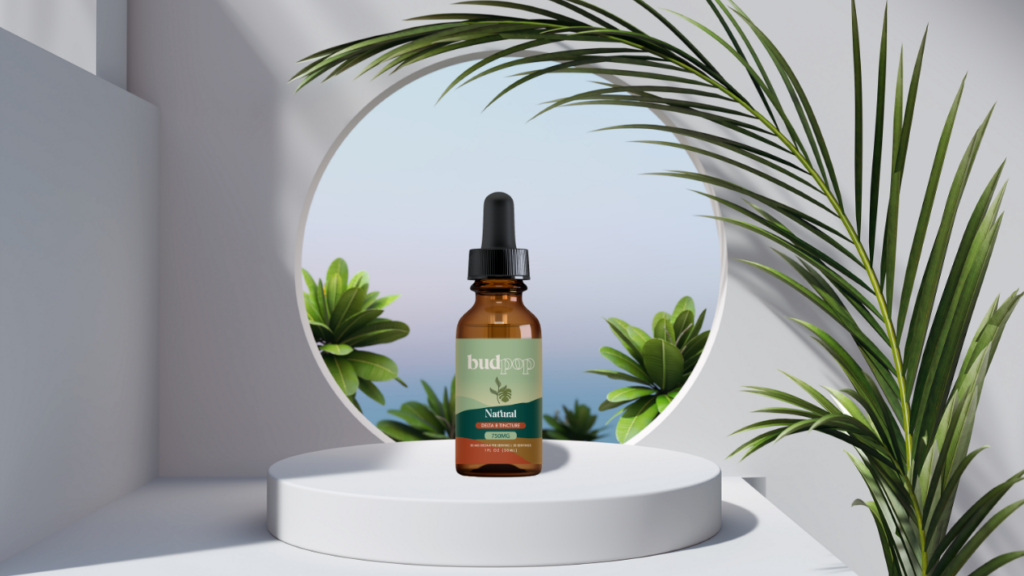 Dosage Guide For Delta-8 THC Oil
Companies leave instructions on the proper dosing of delta-8 oil on the packaging. The instructions guide users, but they are not required to stick to the guideline. The reason is that delta-8 affects consumers differently, so the dosing guideline might not work for some users.
Dosing delta-8 THC oil requires a little bit of patience and experiment on the consumer's part. Delta-8 THC works according to an individual's age, size, and body metabolism. So, you need to time and experiment with your intakes to arrive at the dosage that suits your body.
You can mix delta-8 THC oil with your meals and beverages. It will gain access to the bloodstream and take effect after some time. Also, press the oil underneath your tongue with the oil dropper for faster results. Regardless of the dosing method you choose, the effects of the oil are the same.
Space the oil intake and don't consume another dose in a hurry. Delta-8 THC takes effect within thirty minutes. So, feel free to take another amount if you don't feel the impact after thirty minutes. Ensure not to take delta-8 THC oil in public if you can't control its effect. This way, you won't portray questionable behavior in your workplace.
What Makes BudPop's Delta-8 Tincture Unique?
At BudPop we produce our delta-8 THC oil with hemp plants grown naturally without any chemical substance. Furthermore, we test the hemp plant, checking its strength, safety, and quality in third-party labs.
All of our lab testing results are posted on our website for easy viewing.
The oil is extracted using CO2, and it meets the federally allowed THC percentage of 0.3% in dry weight volume. If you intend to keep the oil for a while, you need to store it in a cool, dry place where any form of light won't get to it.
Our tinctures come in two flavors, Natural delta 8 oil, and Peppermint delta-8 tincture. The flavors give users different heightened experiences and freedom of choice—additionally, our tinctures are made with no preservatives, artificial coloring, or animal gelatin.
If you are pregnant or a nursing mother, do not use any THC products. Check with your professional before consuming any hemp products.
Since delta-8 THC is highly potent, it's advised new users should start with a lower potency oil. The low-level potency will give you the freedom to experiment with dosage without amplified effects. Ensure to check the potency level before purchasing.
At BudPop, we have a 30-day satisfaction guarantee on all of our products to ensure you are completely happy with your order.
FAQs About Delta-8 Sublinguals
Ingest a drop of delta-8 THC oil under your tongue, and it will access the capillaries there. It's a quick way of ingesting delta-8 THC oil for faster entrance to the bloodstream. Also, you can mix the oil with your food and drinks.
The effect will kick start within thirty minutes to an hour after consuming the oil. Take another oil dosage if the results don't happen within this timeframe. Furthermore, the oil has a long-lasting effect and can stay in your body for about six hours or more. So, ensure to be prepared for it.
Delta-8 tinctures from credible brands will help you relax, reducing your stress level. Fake brands manipulate the strength of their delta-8 oil with harmful chemicals, making it unsafe to have. So, avoid companies that make loud noises concerning delta-8 oil.
The right delta-8 are highly effective, organically grown with 0.3% THC, and will give you euphoric effects. If the low potency delta-8 THC oil does not work for you, upgrade to a higher potency. Furthermore, do not ingest a significant amount of delta-8 oil at once. It will trigger some side effects. However, the side effects aren't lethal.
Delta-8 oil is liquid and consumed by ingesting the oil under your tongue or mixing it with your food. Delta-8 gummies, on the one hand, are chewed and come in different sizes, shapes, and colors. You can chew the gummies one at a time, unlike delta-8 oil, which requires you to measure the dosage with a dropper.
Delta 8 Vape carts give you the feel of smoking, and users use them as a stand-in for smoking marijuana. Unlike delta-8 oil, you inhale and exhale flavored smoke with vapes. Furthermore, the difference between delta-8 flowers and delta-8 oil is you have to grind and roll the flowers into a joint to enjoy them.
You do not need a prescription or medical card to buy delta-8 products. The products are legal on the federal level if it has 0.3% THC. that asides, delta-8 THC oil is manufactured with organically grown hemp plants, inherently making it a safe product to consume.
Purchase delta-8 THC oil directly from the website to be assured of the quality of the product. Further, the product will get delivered straight to your doorstep. Note delta-8 THC is not legal in all states. You will get charged if found in your possession. So ensure to know your state's stand on hemp before purchasing.