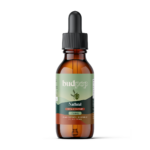 Natural Delta 8 Tincture
$

59.95

—

or subscribe and save

25%
Natural Delta 8 Tincture
$59.95 — or subscribe and save 25%
High Potency Delta-8 Tincture
Vegan Friendly
High Quality & Non-GMO
Third-Party Lab Tested
Made in the USA
Free Fast Shipping
750MG of Delta-8 THC
*** We do not ship to the following states: Arizona, Arkansas, California, Colorado, Delaware, Idaho, Iowa, Mississippi, Montana, Rhode Island, and Utah. ***
In stock
Description

About Natural Delta 8 Tincture

 

Our Natural delta-8 tincture is highly versatile and popular among many delta-8 enthusiasts and newbies alike. What is great about delta 8 tinctures is that you get to choose how you take it. You can take it sublingually, or under the tongue, for fast administration, or you can mix it in with your food or drink for a delayed effect. No matter how you take it, with 25mg of delta-8 per 1ml serving, you will get a potent dose. Since delta-8 THC is a psychoactive cannabinoid, you can expect to feel a "high" after consuming our Natural delta-8 tincture. However, this high is very mild when compared to delta-8's cousin, delta-9, also known as traditional THC. As a result, you will not get the negative side effects often associated with THC, such as paranoia and mind fog. 

Our Natural tincture is naturally flavored, which means you will get an earthy hemp-like taste with it. While some may not prefer this taste, it is beneficial if you want to mix the tincture in with your favorite food, as the natural flavor blends in nicely almost unnoticed. As an alternative, you could even add our delta-8 tincture to your morning cup of coffee or tea for a nice, peaceful start to the day. 

Our Natural delta-8 tincture comes in a 30ml glass dropper bottle with 750mg of delta-8 THC total. Each serving is 1ml, with 25mg of delta-8, and there are 30 servings per bottle. This means each bottle should be long-lasting. Moreover, it is vegan-friendly, and the hemp used in our formula comes from top-notch farms right here in the U.S., where it is grown naturally without the use of pesticides or GMOs. As a result, you can know you are getting a safe product, and for further reassurance, our delta-8 tinctures are all rigorously tested by third-party labs to ensure potency, safety, and purity before being put up for sale. 

Ingredients Used In Natural THC Tincture

Our Natural delta-8 tincture includes the following ingredients:

Hemp-Derived Delta-8 THC:

We include delta-8 THC derived from the hemp plant in our tinctures. While this is the psychoactive component, it is still federally legal, as it contains less than 0.3% delta-9 THC.

Coconut Oil:

We also use coconut oil in our tinctures as a carrier oil. Not only does it make the oil more pleasant to take, but coconut oil also comes with a variety of health benefits.

Water:

Water is used to achieve the ideal consistency of the oil.

Sucralose:

We use this ingredient as a sweetener to make our tinctures more palatable. 

Natural Terpenes:

We derive natural terpenes from the hemp plant, which gives the tincture its earthy scent and taste. 

How Much Delta 8 Oil Should You Take? – Dosage Guide

Measuring the right dosage and administering our Natural delta-8 tincture is simple and convenient. Since the oil comes in a glass dropper bottle, you just have to use the pre-marked dropper to measure 1ml of oil, then you can take it as you wish. While our recommendation is a single 1ml serving of oil, you may need to adjust this according to your tolerance. If you are a beginner, you can start with just half of a dropper full of oil. Then, according to how your body tolerates it, you can take more if needed. 

It is important to always wait for the effects to kick in before taking an additional dose. However, the time it takes to notice them varies according to a few factors, such as your individual metabolism, your weight, and your tolerance to delta-8 THC. It also depends on the method of administration. If you take it sublingually, or under the tongue, you will just have to place the recommended amount there and hold it for about 60 seconds before swallowing it. This will allow it to be absorbed immediately, providing near-instant effects. However, if you mix the tincture with your food or drink, the delta-8 will have to go through your digestive system before being absorbed. As such, you should notice the effects appear after an hour or so of ingestion. 

How To Store Delta 8 THC Tincture?

We package our Natural delta-8 tincture in a dark glass bottle, making storage easy. When you are using the tincture, make sure to not touch the dropper to your mouth, as this could contaminate the bottle when you place the dropper back in. Once you are done, securely screw the dropper back in the bottle, and place it in a cool, dry place away from light. This protects the potency of the tincture as well as the bottle it is stored in. It is important to keep it away from extreme temperatures, such as places where it could get too cold like the refrigerator. This protects the integrity of the oil and keeps it an ideal consistency. As a result, provided it is stored properly, you will be able to get a potent dose every time you reach for our Natural delta-8 tincture.
Product
Ratings & Reviews
Here's what customers think about Natural Delta 8 Tincture:
Works great!
Dude, it's totally awesome. Like totally bro. Love it!
Natural Delta 8 Tincture
tincture helped me feel better
Love this tincture
I like being able to dose to that "just right" level and this tincture allows me that. Try it…u will not be disappointed!
Natural Delta Tincture
I like it better then the gummies I tried. It really helps with my joint pain and back pain. I was able to cut back on my medication. Very pleased
Beyond thankful
I'm thankful to have this instead of harmful narcotic's & their damaging side effect's for my several severe injuries, trauma's & titanium acquired tolerating heroin & other SORT'S of "addict's" in addition to "alcoholic's" & fetishist's pervert's pleasuring themselves to exploiting person's as object's for their shameful "habit's". Please get this to as many as possible when injured or traumatized [the masse's in general] instead of the usual toxic opiate's & or benzodiazepine's¡ This & or similar herbal remedie's, oil's, vitamin's, honey & tea's are most intended. Please STOP corporate greed entities from taking anymore loved one's via narcotic's/opiate's, benzodiazepine's & or similar inebriant's/chemical's that are in all reality form's of terrorism destroying what are supposed to be valued "friend's" & "family". If not for this I'd be an "addict", "alcoholic" & or forced to tolerate [what should be] "unthinkable" pain's. THANK YOU!