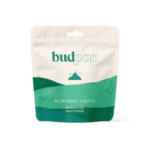 Northern Lights CBD Hemp Flower
$

39.95

—

or subscribe and save

25%
Northern Lights CBD Hemp Flower
$39.95 — or subscribe and save 25%
Top-Shelf Hemp Flower from Colorado
Indica-Dominant Strain
Naturally Grown & Non-GMO
Federal Farm Bill Compliant
Third-Party Lab Tested
Free Fast Shipping
Description

About Northern Lights CBD Flower

 

Get ready to relax, unwind, and forget your worries with our Northern Lights CBD hemp flower. As an Indica-dominant strain, you can expect sedating effects and total body relaxation, making it perfect to combat aches and discomfort and put your mind and body at ease. You will get a fresh, earthy taste and aroma from these dense buds, allowing you to enjoy a smooth smoke that is not harsh on the throat. 

Our Northern Lights strain has a CBD content of 20.73% and a delta-9 THC level of 0.067%, which means you will not get high when using this flower. Instead, you will get the myriad of benefits that CBD provides, which include combatting aches and mind fog, among others, without the unpleasant effects of psychoactive THC. 

We package our CBD flowers in a sealed bag, keeping them fresh. These bags are available in a variety of sizes, so anyone can find the amount that suits them the best. Our packs start at 4.2g and go all the way up to 454g, or one pound. If you are just starting out with CBD flower, go for the smallest package to try, and if you find that you love it, opt for one of the larger bags. 

The flowers we use come from top-notch hemp plants, and then the final product is third-party lab tested, which analyzes the contents for quality, potency, purity, and any harmful components. This allows you to buy our Northern Lights CBD flower worry-free, and you can even see our lab test results, or Certificates of Analysis, right on our website. 

We also offer affordable pricing with a 4.2g, or one-eighth, bag costing $39.95. If you are a first-time buyer, you can take advantage of our 20% discount offer on your first order. 

Northern Lights CBD Strains – Ingredients

 

Our Northern Lights CBD hemp flowers contains only one ingredient:

100% Pure Hemp Flower:

Our CBD flowers are just the buds that grow on the hemp plant. Since hemp is naturally high in CBD, we do not have to add anything to it, giving you a pure, all-natural product. We source our hemp flowers from top-notch farms in Colorado, which are known for producing some of the best hemp in the world. On these farms, the hemp is grown in an natural manner, meaning there are no other harmful things used, such as pesticides or GMOs. Once the flowers are cultivated from the plant, they are third-party lab tested to ensure safety. Then, we package them up and put them up for sale. 

Dosage Recommendations 

We do not offer a specific recommended dosage for our Northern Lights CBD flower because dosing it depends on a few factors, such as your weight, metabolism, and tolerance to CBD, among other things. However, we do advise that you start with a small amount to avoid exceeding your body's tolerance. If you do end up taking too much, there is nothing to worry about, as you should only experience mild side effects, such as dry, red eyes and cottonmouth. 

If you have never consumed CBD before, you should be extra cautious and start with a low dosage. To do this, just grind or break the flower up with your fingers, take a pinch of it, and smoke in a bowl or vape it in a special vaporizer made for flowers. Since the CBD is inhaled this way, it gets absorbed quickly by the lungs, providing fast-acting effects. This will allow you to see how your body responds to the compound. If you think you need more, you are welcome to take another small dose. 

Storage Guidelines – Northern Lights Strain

 

To store our Northern Lights CBD flowers, simply keep it in a dry place away from sunlight. Flowers dry out or collect moisture quickly, so always ensure you keep it in a sealed, airtight container. This could be the package we provide you with, as it is specifically made for proper storage, or you could keep it in a sealed glass jar. Either way, ensure you seal it tightly once you are done using it. 

The location you leave it in is important to consider as well. You do not want moisture getting to the flower, as this would make it more difficult to light up. As such, keep it away from humid environments, such as outside or in the bathroom. An ideal place would be a cabinet or drawer, which would keep it away from sunlight and preserve the potency and integrity of the flower. All in all, you want to ensure proper storage so it lasts as long as you need it to. 
Product
Ratings & Reviews
Here's what customers think about Northern Lights CBD Hemp Flower:
Northern Lights CBD Hemp Flower
Good smoke - Dry buds
I enjoyed the Northern Lights taste/effects, but was displeased with the dry buds I received.
Very good store
This store is very nice and nicely kept.